There's never been a better time to be cooking with Asian ingredients in the United States. After decades of erasure and misrepresentation, American supermarket shelves and digital marketplaces finally look more like the country's diverse population and palate. This shift is largely thanks to a new wave of first- and second-generation Asian American chefs, food professionals, and entrepreneurs who are not just increasing visibility, but also truly changing the way we talk about Asian food, people, and culture. And our pantries are better for it. 
These days, you can find every manner of regional and hyper-specific Asian ingredient, from an array of Chinese, Korean, and Vietnamese chile oils to hard-to-find spices and even newfangled Asian "meal starters" like those offered by the pioneering brand Omsom. Whether you're looking to tackle a traditional dish or simply integrate different ingredients into your day-to-day cooking, we've got you covered.
From a line of meal-in-minutes sauce starters to jarred Afghan chutney, snackable Indian paneer, and an anchovy-laced Vietnamese sauce, here are the modern Asian and Asian-American brands to add to your kitchen arsenal.
---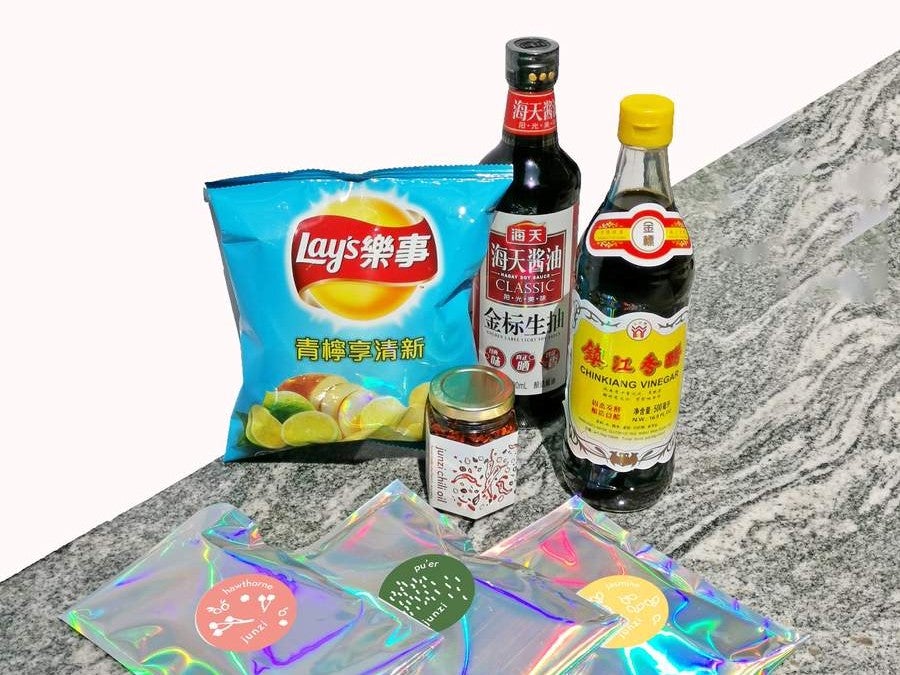 Founded by Yale University grad student Yong Zhao, Junzi Kitchen started as a small Chinese restaurant in New Haven, Connecticut. Fast forward eight years and the brand—helmed by Chef Lucas Sin—has become a leading Chinese food brand with three additional locations in New York City, plus a thriving online marketplace for pantry goods like sauces and snacks. Based on the five cardinal elements of Chinese cooking—oil, salt, soy, black vinegar, and tea—the brand's aptly named Pantry Essentials bundle comes with a jar of its signature house chile oil, a bottle of premium Hai-tian soy sauce, Zhenjiang black vinegar, a bag of Chinese Lay's chips, and three pouches of tea. 
($34.99 for the bundle)
---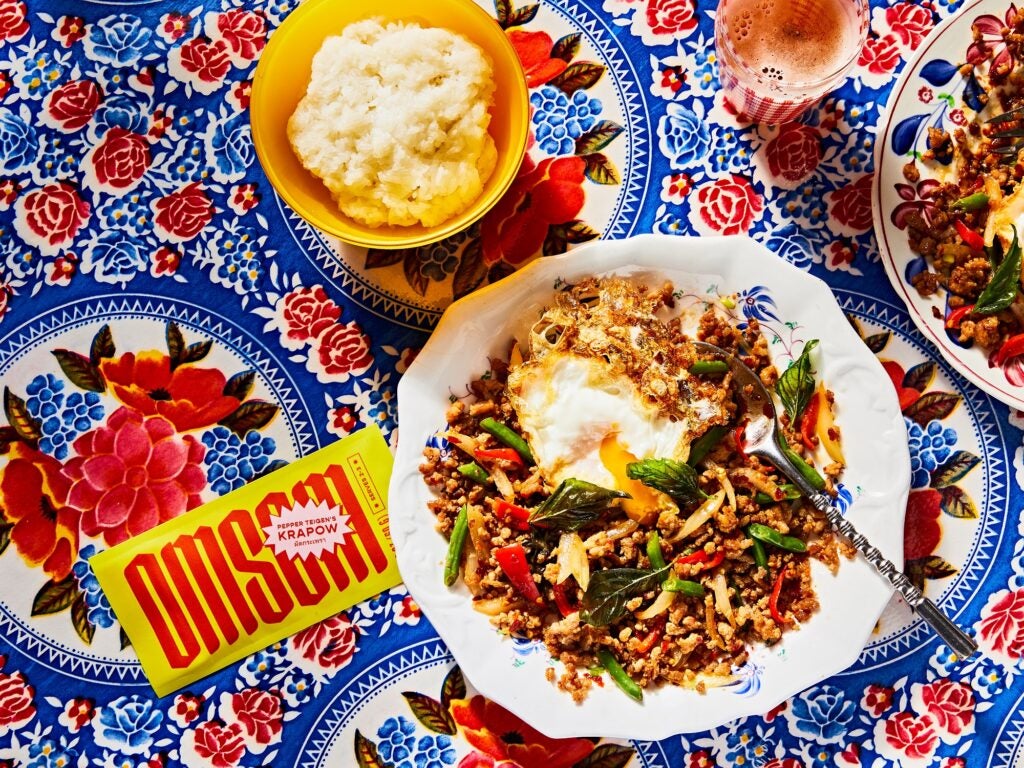 The brainchild of Boston-born Vietnamese-American sister entrepreneurs Kim and Vanessa Pham, Omsom has become a food-world sensation for its revolutionary shelf-stable starter packs for East and Southeast Asian dishes. For this take on krapow, a Thai chile basil stir-fry, the Phams partnered with cookbook author and MSG advocate, Pepper Teigen. The Teigen family recipe can be applied to a variety of proteins and vegetables, from ground beef and chicken to mushrooms and tofu. 
($18 for a 4-pack of Omsom x Pepper Teigen's krapow sauce starter)
---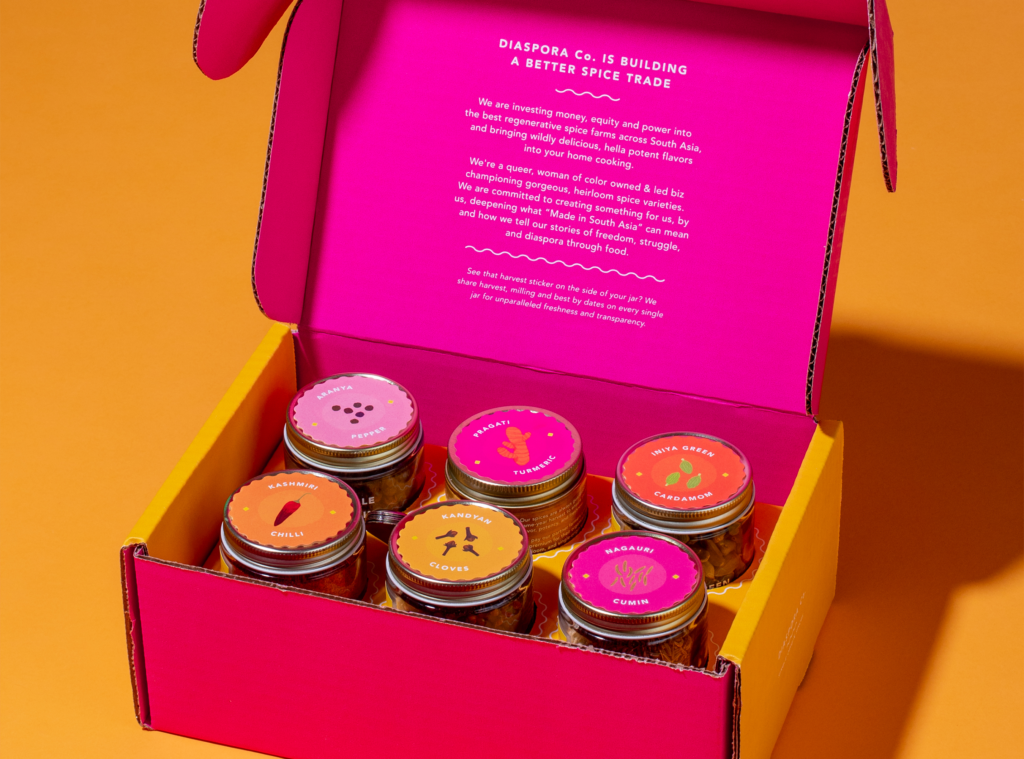 Launched in 2017 by Sana Javeri Kadri, Diaspora Co. makes an array of quality spices more widely accessible. With this customizable package, you can choose from a couple of dozen spices from nutmeg and mace to coriander and saffron. But Diaspora Co. is more than an Asian pantry marketplace: With tons of education and information about ingredient provenance, its website is also a platform for educating consumers and encouraging creativity in the kitchen. 
(From $60 for six spices)
---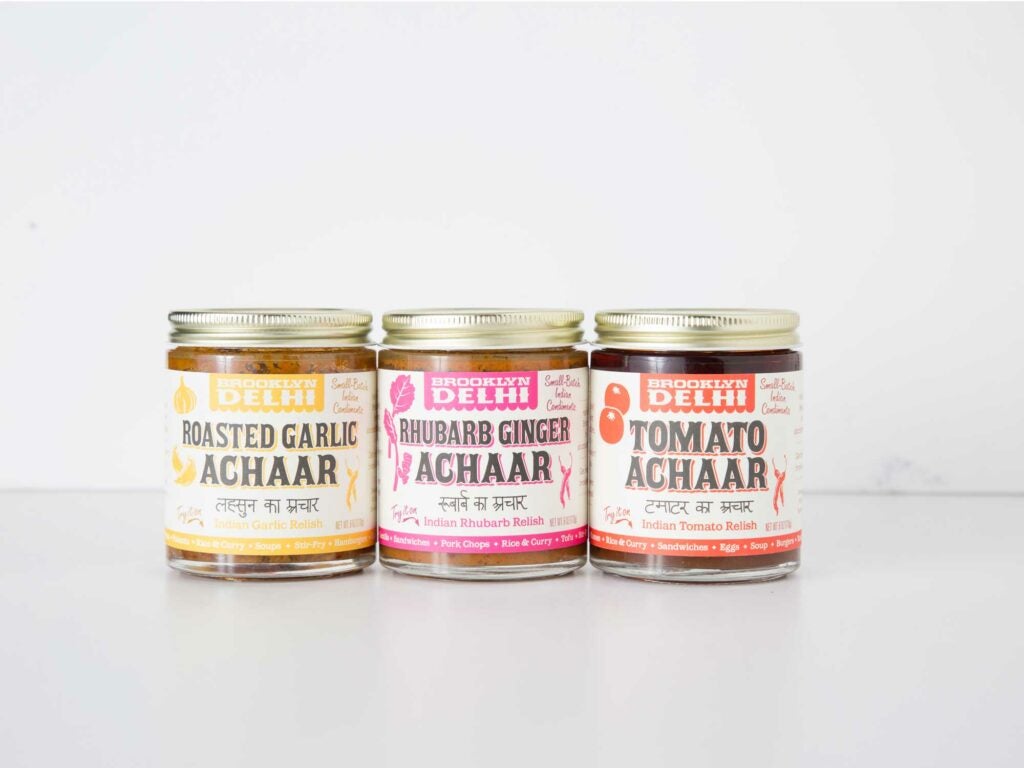 Roasted garlic, lemon, oil, spices, and red chile powder come together in this mouthwatering Indian pickle that can be used as a spread, dip, or sauce. Launched by cookbook author Chitra Agrawal, Brooklyn Delhi is the only American-made achaar available in stores like Whole Foods as well as online at Amazon. A little goes a long way: One scoop adds a heady kick of garlicky flavor, plus a little heat and sweetness to dosas and scrambled eggs, or even pizza or ramen.
($12 for one 9-oz. jar)
---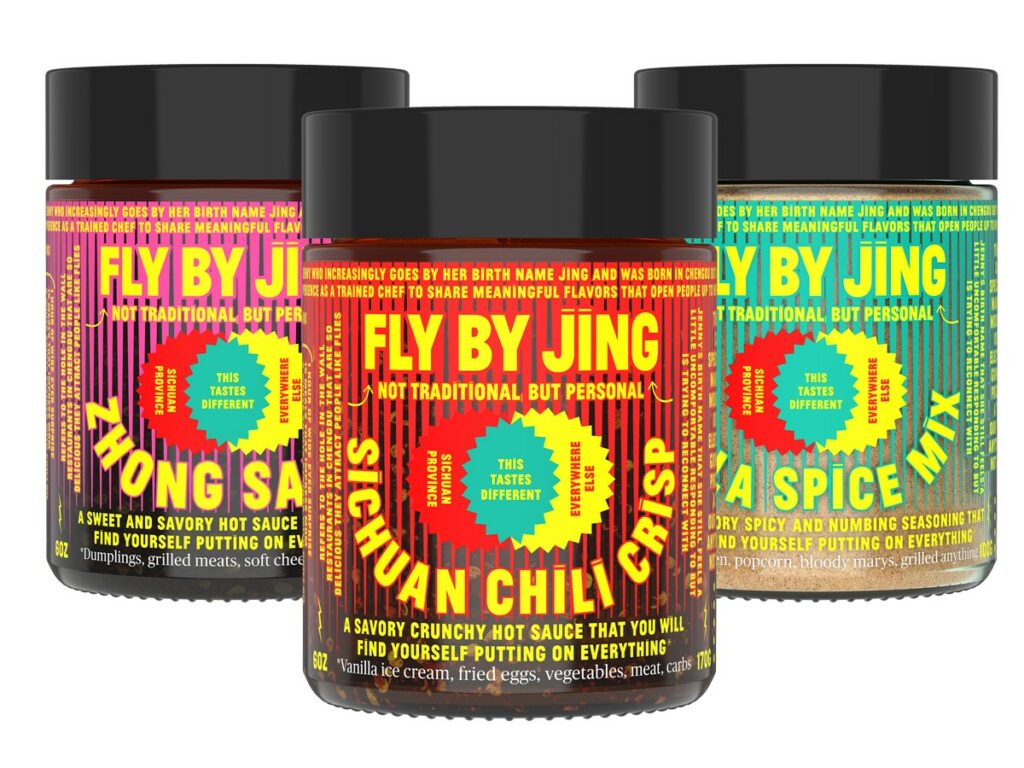 Fly by Jing became a pioneering force in the Asian condiment scene when founder Jing Gao launched her signature Chengdu-made savory and crunchy Sichuan Chili Crisp. In recent years, the brand has expanded its offerings with other sauces like a tangy, made-for-dumplings Zhong Sauce, as well as an 11-ingredient Mala Spice Mix named for the simultaneous hot spice and numbing sensation of chiles and Sichuan peppercorns. Get all three products in this Triple Threat bundle: use the Chili Crisp on your favorite noodles, Zhong sauce for potstickers, and Mala Spice in crunchy scallion pancakes. 
($42 for three 6-oz. jars)
---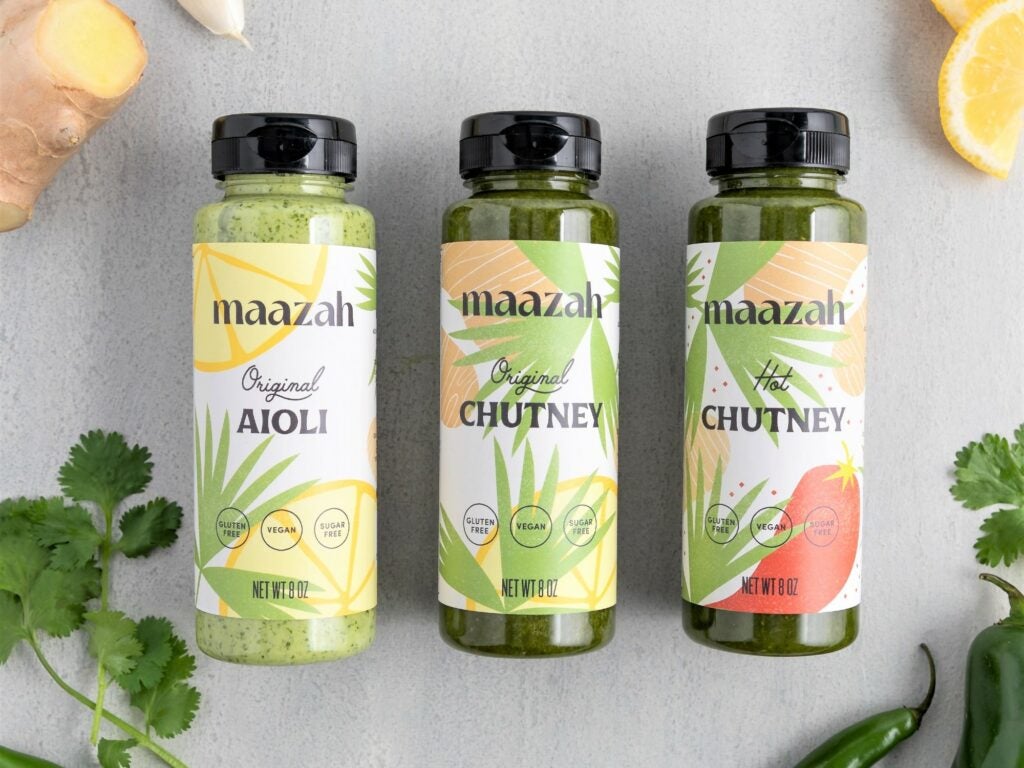 This small-batch take on the goes-on-anything Afghan condiment was created by the Safadys, a mother-and-three daughter team. The name maazah means "flavor" in Farsi, and the recipe was a favorite in the family for the daughters growing up. Cilantro is the star in this vibrant green chutney, with the addition of green chile and ginger. Use it in wraps and burgers, or drizzled over skewers and eggs. 
($8.99 for one 8-oz. jar)
---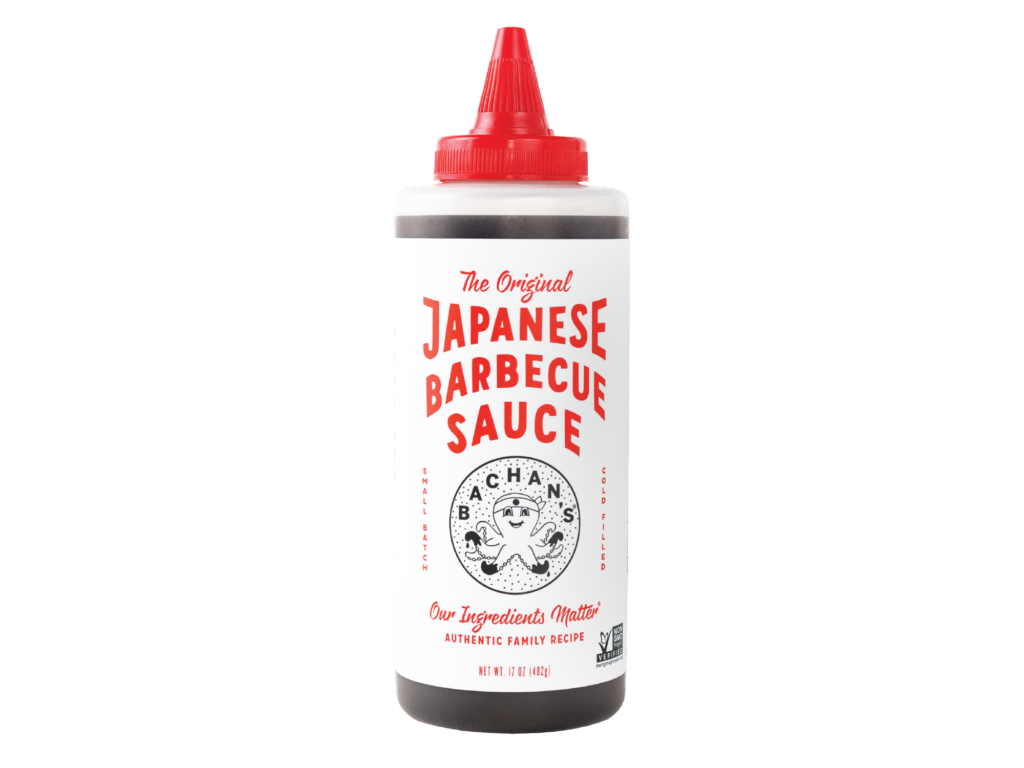 Bachan means "grandmother" in Japanese, and this sauce is derived from a treasured recipe passed down to Justin Gill through his own bachan. Described as an "teriyaki-ish" sauce, this small-batch seasoning is cold-filled in an easy-to-use squeeze bottle. Use a squirt to add umami and sweetness to any barbecue dish—Japanese or not—or add to fried rice, noodles, or simple stir-frys. In addition to the original recipe, hot and spicy and gluten-free versions are also available. 
($13.99 for one 17-oz. bottle)
---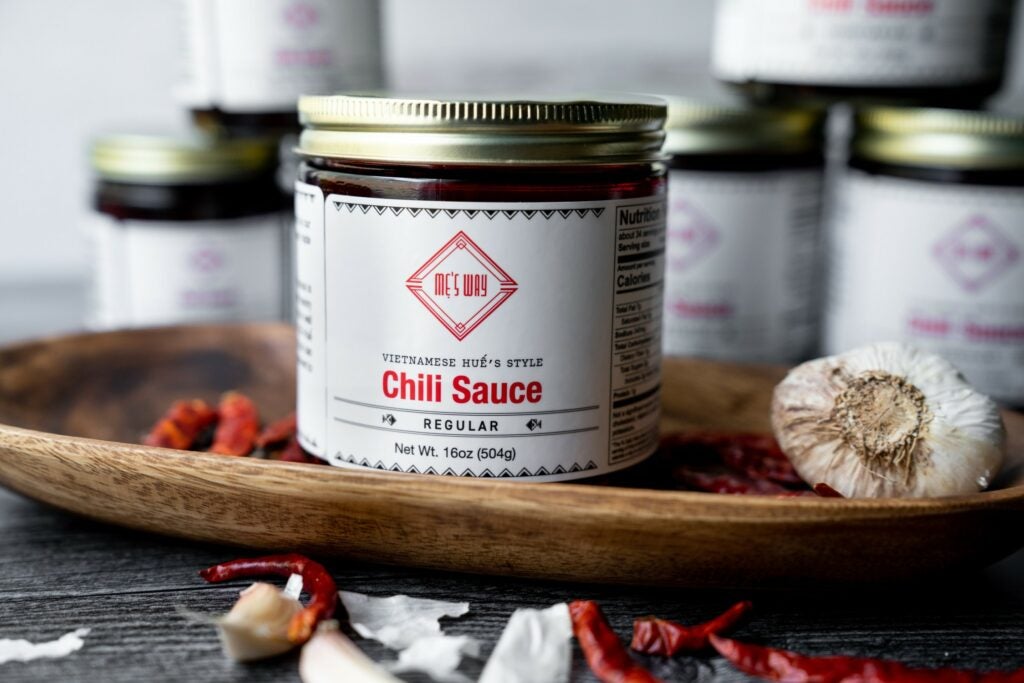 At first glance, this may look like a Chinese-style chile oil. But Mẹ's Way has a distinct twist: a powerfully savory kick, thanks to the addition of anchovy—the base for fish sauce and a hallmark of Vietnamese cooking. The sauce takes inspiration from those served in Vietnam's ancient imperial capital of Huế. Amped up with fried garlic, it's perfect for spicing up dishes like Huế-style lemongrass beef noodle soup, bún bò Huế, or any rice platter with meat or seafood. There's also a vegan version made with soy. 
($25.95 for one 8-oz. bottle)
---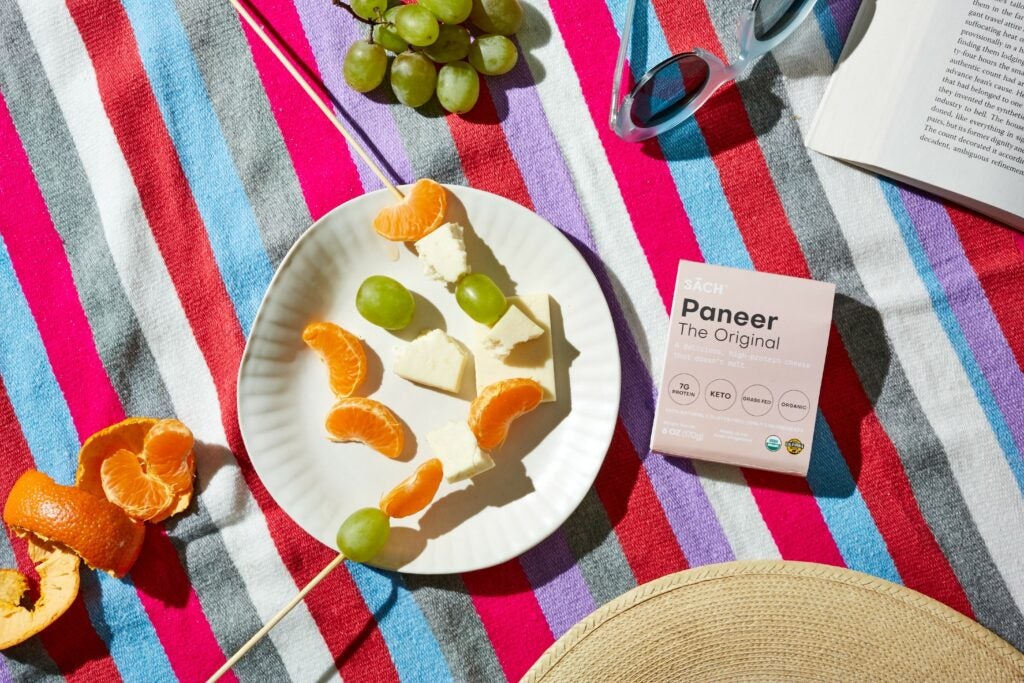 A staple in North India, paneer is a style of tangy, fresh cheese made from curdled milk and fruit or vegetable acid. Ready to eat straight out of the box, this crumbly version from Sach Foods is keto-friendly, gluten-free, and made with grass-fed California milk. Air-fry or pan-fry it, or use it in Indian comfort foods classics like saag paneer. The cheese is also superb right off of the grill (it holds its shape when heated), or crumbled or sliced as a topping for salad. 
($7.99 for 6 oz.)
---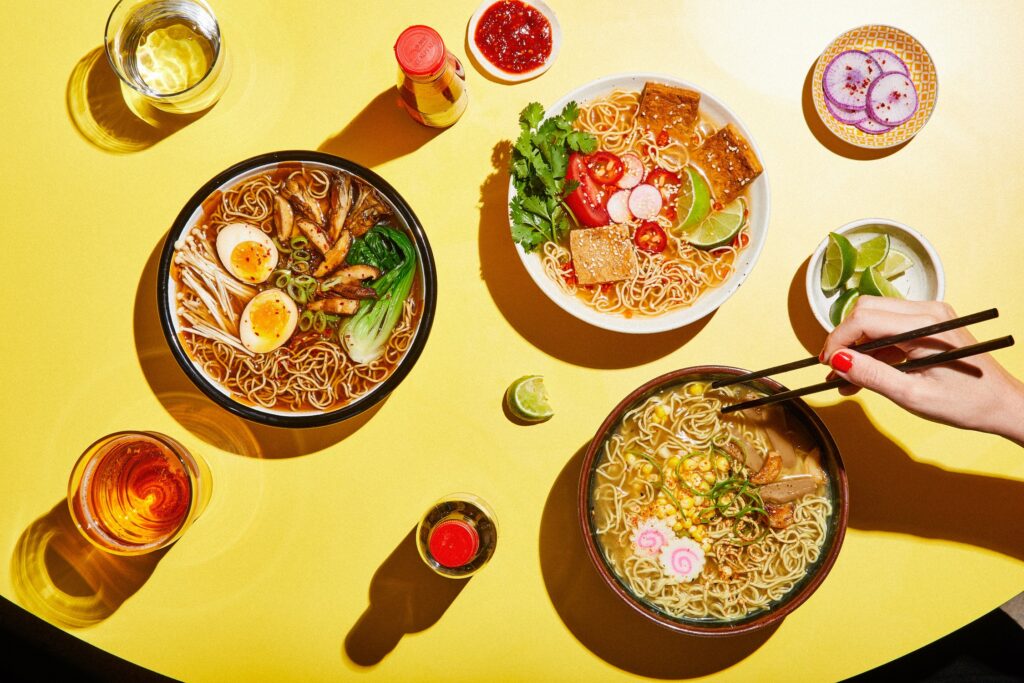 Instant ramen might be one of the most important dry goods in the Asian pantry, a special "unhealthy" treat many of us enjoyed growing up. Not anymore, thanks to this upmarket take on instant noodles that is 100% plant-based, boasting 31 grams of protein and 9 grams of carbs per pack. Founded by friends Kevin Lee and Kevin Chanthasiriphan, immi was inspired by their memories of working in markets in Taiwan and Thailand, respectively. Going far beyond simple beef or chicken, this ramen is available in flavors like spicy beef, black garlic, and tom yum shrimp. 
($52.30 for nine 88-g packages)
---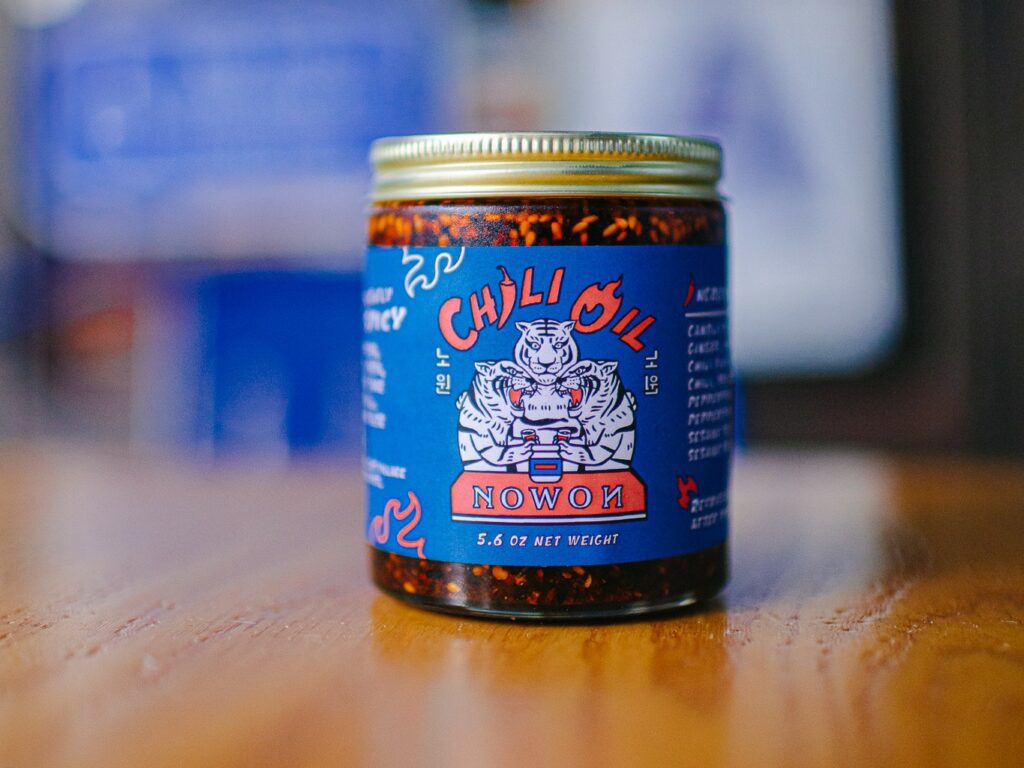 Yes, we're recommending yet another chile oil—but you really can never have too many! Created by chef Jae Lee of Nowon, a beloved Korean gastropub, or pocha, in NYC, this take on the fiery finishing oil incorporates Korean chile flakes, or gochugaru, along with Sichuan pepper, sesame seeds, scallion, and ginger. Spicy, savory, and supremely versatile, the sauce goes great on everything from pizza to eggs. 
($10 for one 5.6-oz. jar)